Winter Wellness with 5 Medicinal Herbs
Posted by Hindrishi Ayurveda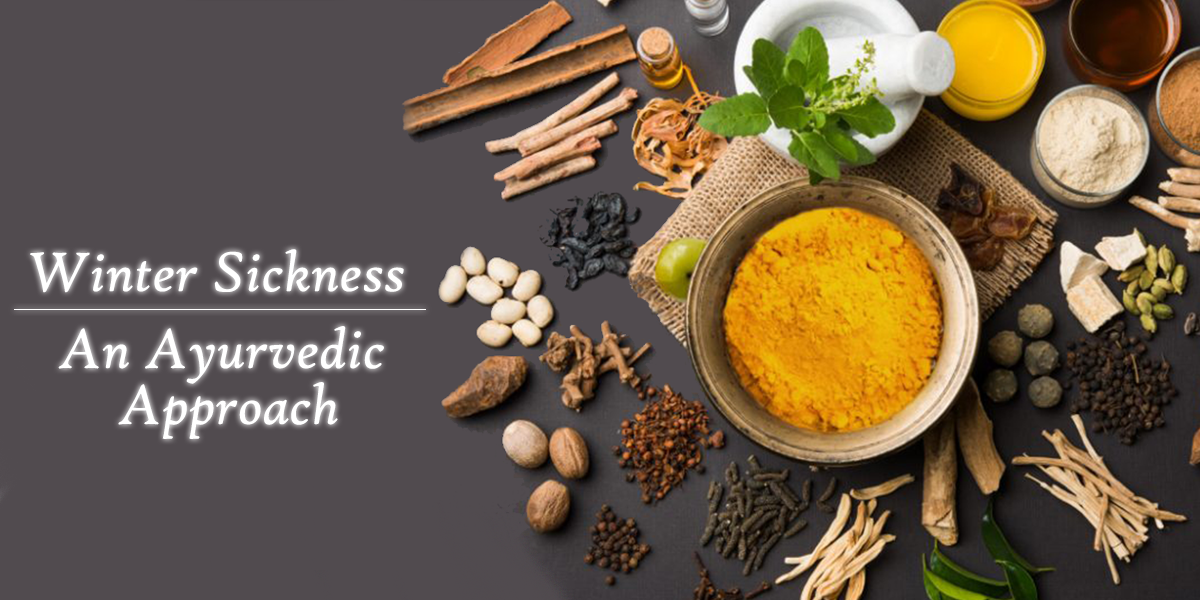 Winter is a lovely season where people appreciate the sun's rays even more than usual. While going out and eating spicy food is fun during this time of the year, it can also lead to diseases like stomach issues, fevers, coughs, and other diseases. In addition, some people suffer from sinusitis and cold allergies, making winter a real hazard to them. During this time of the year, children, the elderly, and individuals with breathing issues such as asthma suffer greatly.
Nature, on the other hand, is a treasure trove of cures. Medicinal herbs can help individuals stay healthy and fit during the harsh winter months. Ayurveda started in India, and there is still someone in every home who educates the rest about the benefits of herbal therapy. Herbs for winter wellness are always a safe choice because they do not have any negative side effects. However, to achieve long-term outcomes, these herbs must be consumed on a consistent basis.
Below are mentioned 5 medicinal herbs that are helpful-
Garlic (Lehsun)
It has antibacterial and antifungal qualities and is a powerful immune builder. As a result, it reduces the risk of viral infections during the winter. It is one of the most effective treatments for colds, flu, and other respiratory ailments.
Basil (Tulsi)
It is one of India's oldest recognized herbs. Digestion improves, fat accumulation on the liver is avoided and common colds and fevers are treated. If you have a clogged nose due to the cold, try breathing the water vapor from basil water.
Rosemary
Another culinary plant with anti-oxidant properties. The fragrant plant helps improve the digestive system, which can help avoid feeling ill throughout the winter months.
Mint(Pudina)
A wonderful herb for healing colds and other illnesses since it contains vitamin A and antioxidants. It also helps to avoid heat burn and irritable bowel syndrome. It also helps with asthma, headaches, and stress reduction.
Liquorice (Mulethi)
It's a miracle herb that helps the body fight off winter illness by treating asthma and respiratory tract problems, improving digestion, and boosting immunity. This herb offers anti-inflammatory qualities as well as the ability to treat skin issues.
Posted in

asthma, ayurveda, basil, cold, cough, garlic, ginger, herbal therapy, immune system, liquiroce, medicinal herbs, mint, rosemary, sickness, skin issue, winter, winter illness, winter season
39 comments