Curcumin: The "Star" of Turmeric
Posted by Hindrishi Ayurveda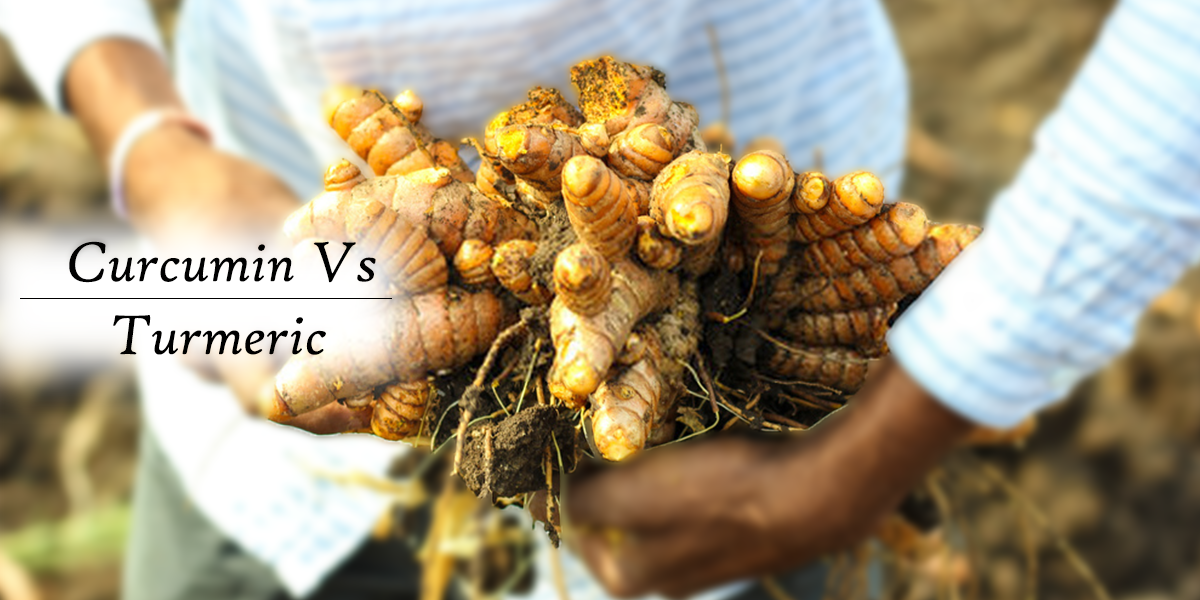 You may hear about the terms Turmeric as well as Curcumin in your daily lives. But are they similar? Are they different?
Read on to find out what exactly they are and how they are useful for our health.
What is Turmeric?
Turmeric is known to the Ayurveda world for decades as an effective medicinal herb that possesses antimicrobial and antibacterial properties. It is regarded as a prized medicinal herb. It also works as a spice that is widely used in curry and has been used in many Indian dishes for centuries. It is a rhizome and belongs to a ginger family as it comes from the root of  Curcuma longa. It is popular for its vibrant and bright orange/yellow color.  It contains compounds that are called curcuminoids that have medicinal qualities.
What is Curcumin?
Curcumin is one of the curcuminoid molecules found in turmeric. It is a bioactive compound that is found in turmeric.  While turmeric only contains 2-9% curcuminoids, curcumin accounts for 75% of these active compounds, making it the "Star" of Turmeric.
Curcumin is the most active compound and holds the maximum beneficial qualities for health.
Turmeric and Curcumin hold various medicinal qualities but Curcumin may be more beneficial and here's how –
Benefits of Curcumin-
It is an anti-inflammatory chemical found in nature that demonstrates to aid the body in reducing inflammation at the cellular level. It has also been shown to lower inflammation in the central layer of the eye and the kidneys.
It helps the body's insulin receptors work better and regulate blood sugar levels. It also mitigates the negative effects of toxic liver enzymes that release sugar into the bloodstream
Curcumin's anti-angiogenic qualities are thought to prevent cancer cells from developing new blood vessels to provide them with oxygen and nutrients. It also kills cancer cell mitochondria, disrupts cancer cell, and stop cancer cells from forming new ones.
When combined with a healthy diet and exercise plan, it can drastically lower cholesterol and triglyceride levels.
Because of its anti-inflammatory qualities, it also works as a pain relief for aches and stiff joints and arthritis patients.
It also helps in delaying aging and aid longevity and helps in overcoming depression.
Curcumin- the most active compound found in Turmeric has significantly proven to be very beneficial for our health and has been acclaimed to have some magical powers.
Posted in

anti-inflammatory qualities, ayruvedic treatment, ayurveda, ayurvedic herbs, curcumin, curcuminoids, health benefits, inflammation, medicinal qualities, Star, turmeric
38 comments