How Ayurveda can boost your sex life?
Posted by Hindrishi Ayurveda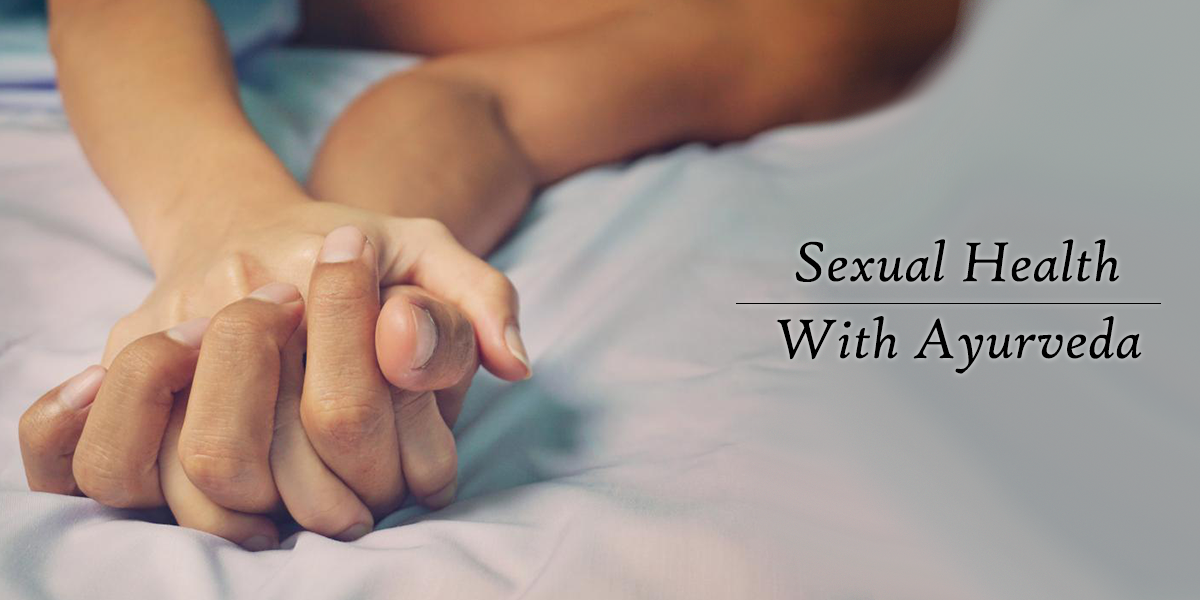 "Not today"!
Is this your go-to response when your partner tries to spice things up? Have you been feeling as though you've lost those urges? If that's the case, you should be concerned because decreasing your libido can have a negative impact not only on your sex life but also on your relationship. It will also put a mental and emotional strain on you.
Don't get too worked up just yet? Because of today's high-stress levels and way of life. It's a very prevalent problem.
Mother Nature appears to have anticipated the dominance of stress in our lives, and as a result, we have been given the gift of Ayurveda to help us improve our sex life.
Yes, there are several medicines that can jumpstart your sex life in a hurry.

Here are the 5 Ayurveda herbs that can help you sex it up:
It has long been a go-to- aphrodisiac for males suffering from erectile dysfunction and helps in boosting testosterone levels in men. It can boost the body's nitric oxide synthesis, dilate blood vessels, and improve blood flow to the genitals. Sexual desire appears to have improved as a result of increased blood circulation.
It is the best ayurvedic herb for ED. It has been in high demand among men since it helps them last longer and gives their partners more pleasure. This herb is also known to help in improving sperm count and quality.
Shatavari, sometimes known as the 'Queen of Herbs,' is a highly useful herb for both male and female sexual function. Its scientific name is Asparagus racemosus. When taken on a daily basis, the tincture or powder improves blood circulation and promotes mental serenity.
Gokshura churna appears to have a good influence on men's sexual health. The spermatogenic qualities of the churna are important in the treatment of hypospermia (low sperm volume), asthenozoospermia (i.e. sperm motility), oligospermia (i.e. low sperm count), and spermatogenesis (i.e. sperm production). As a natural antioxidant, it boosts testosterone production and aids in the treatment of erectile dysfunction and premature ejaculation.
This yellowish-white root-like material derived from Chlorophytum borivilianum is an effective vajikaran (i.e. an aphrodisiac herb). It aids in the reduction of stress-related immunological disorders that cause the development of corticosterone, which decreases testosterone production. Ayurveda highly advises taking a tablespoon of musali every day to increase sexual appetite and sperm count.
You may find it difficult to find these herbs, especially for high-quality herbs. Hindrishi Ayurveda offers a perfect and easy solution to your problems with RETRY (Capsule + Roll-On). It is a unique blend of 15 choicest herbs that helps in improving the energy in males and is known to be extremely effective in improving performance. It is specifically designed to increase the vigor and vitality of males and improve the overall wellness of the body. 
You can place your order from our website https://hindrishi.com/collections/sexual-wellness/products/retry-capsule-roll-on. Place the order online and get it delivered to your home. Don't take your sexual desire for granted! Take the herbal route to keep it alive and healthy.. 
4 comments